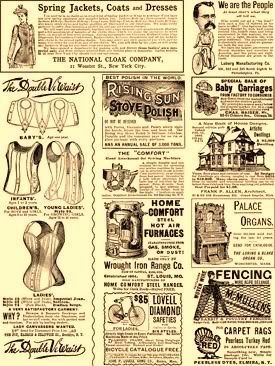 CURRENTLY WORKING ON: My next three book proposal, due September 15th. It is book 3, 4, and 5 of my 5 book School of Gallantry Series.
MOOD: Bloody excited!!! Why? I'm finally heading home to see my hubbie after spending 4 weeks in muggy Chicago and RWA National is just around the corner!!!
No matter what genre an author writes in, it involves research. Some may be more involved than others, but in the end, it's all about the research, baby. Because I'm away from home and won't be getting back onto my computer until late, late tonight, I don't have access to all my wonderful online research sites. But let me say this. As a historical writer, I try to be as authentic as possible by involving details of history that can't be found in regular books. Which is why my research involves old newspapers and the computer. There are SO many wonderful online resources, that sadly, the library as we know it will one day completely disappear. Because the reality is, people can find more information in less time sitting at home than heading off to the library and hunting down books that are either all checked out or no longer available. And with gas prices going up and up...well, nothing can beat sitting at home and doing research. Of course finding the right key words is a whole other thing. There are so many old newspapers that have "disappeared." Their names and the impressions they made upon the society around them have flitted away into the abyss forever. They are priceless artifacts people forget about, artifacts that represent true moments in time (no matter how biased). And the best way to hunt down the names of these old newspaper is by digging up non-fiction books in the era you are most interested in. I write about London 1830. So I went about reading and researching the newspapers of the era.
Several online sources charge you and depending on how you value research and history (as well as how much access you'll be getting) is may be worth the money. But you'd be surprised how much is posted for free. Newspapers back in the day covered so much, that it's simply invaluable to my writing. Events that have long been forgotten were discussed, parties and the rich were gossipped about, various clothing, the styles, who went bankrupt, who died, who got married, and the list just goes on and on. As an example, many books discuss 1830 clothing and many are insightful and wonderful, but in the end, nothing is going to ever beat a description of fashion and style as it was written IN 1830. And that's what I live for!!! Research to me is all about accurate information that will help immerse me in the world I am trying to write about and in turn immerse my reader. Research is what makes everything real. And so I start with what would have been real to my character back in the day. The newspaper.
Until Next time and Cheers,
Delilah Marvelle